Stephesha Hall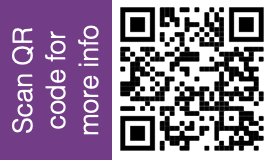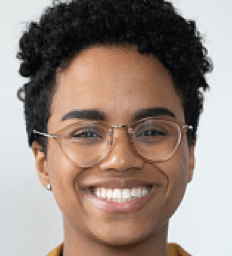 Emergency contacts
07719 123675
07719 567556
In association with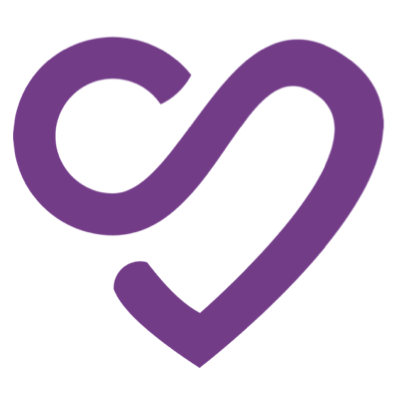 Identifying carers
www.carerscarduk.co.uk
Carers Card
Our national carer card and app supports you when caring for someone

Our card is for anyone that looks after someone that needs help and support.

It provides reassurance by including your Emergency Contact details (ICE), whilst unlocking Discounts, Wellbeing Hub, our Carer Circle tool, and so much more through our app.
Not sure if you're eligible? Find out now
We are Carers Card UK
Watch our video What we love!
We asked our cardholders what they loved
See what they said
Carer identification
When supporting someone you can access certain benefits, information, support and advice. If you're someone that provides care then it can be extremely useful to provide proof of this whenever it's required. This may be at a hospital, school, attraction, shop or even in an emergency.

Although our carers card provides identification it also supports you in a variety of other ways. Everything from wellbeing to discounts through our dedicated app.
Online discounts for carers
Your card unlocks online discounts for carers, accessible through our app. It's here where you can make great savings and take advantage of fantastic online offers, perks and discounts.

Carers Card UK is jam-packed with online savings spread across 21 categories - everything from food & drink to days out.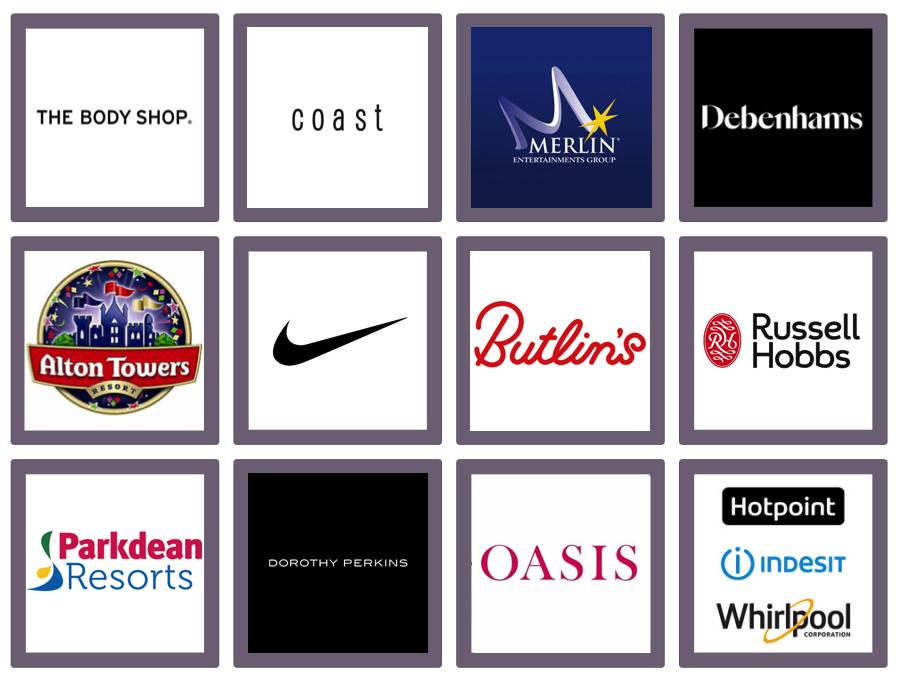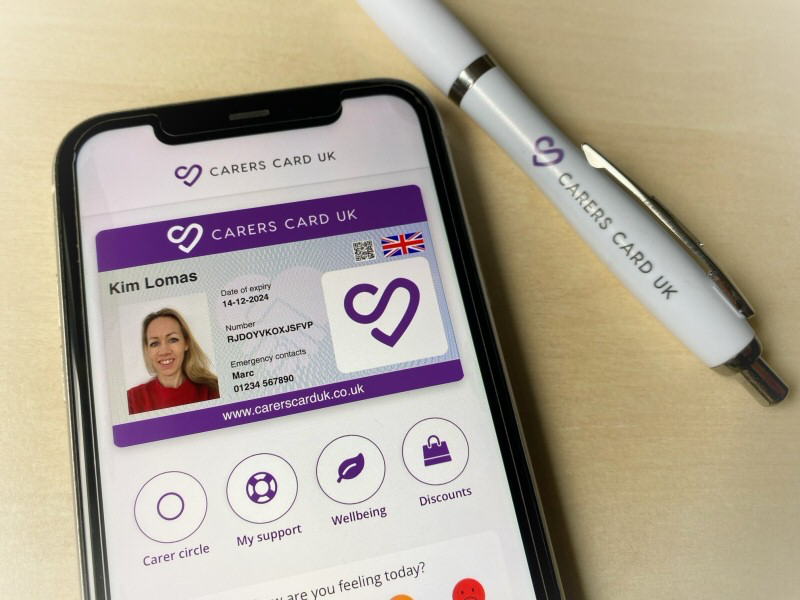 My Support
Research has shown that having a strong support system has many positive benefits, such as higher levels of well-being, better coping skills, and a longer and healthier life.

Support in the form of information is essential. Having useful and appropriate information, can really make a difference.

As a card holder your account includes a catalogue of useful information. Everything from guides to best practices.
In the case of an emergency
Your card holds x2 'In Case of Emergency (ICE)' contact details which are an essential piece of information that can be used if you are taken ill or injured. Anyone that's shown or discovers the card has two contacts they can call to inform them what's happened.

A 'Carer's Emergency Plan' is an extremely useful document outlining key information about the person you care for. You can create your plan within your account. Access to your plan can be shared within your Carer Circle (see below). Also, via your ID card by scanning the QR code using any smartphone camera and answering a security question.
* Creating a 'Carers Emergency Plan' is an optional feature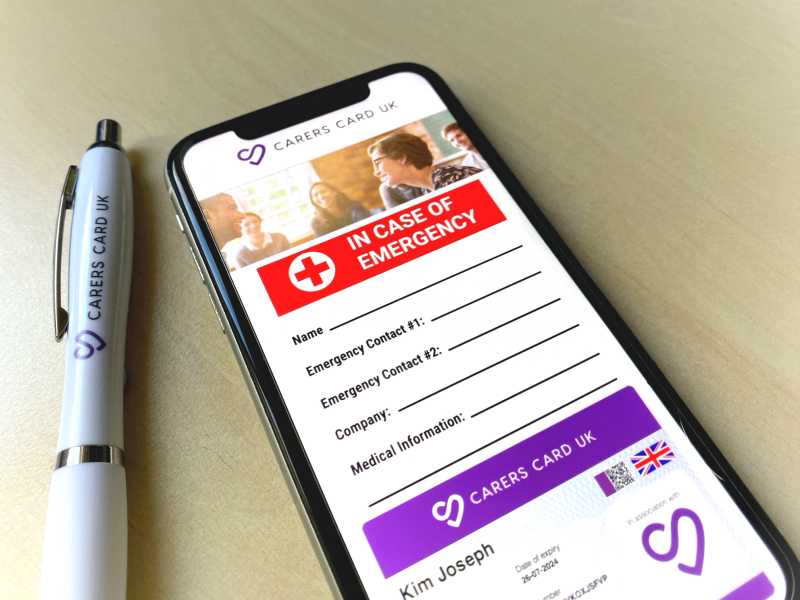 Your Carer Circle
Our 'Carer Circle' tool allows you to create a circle of care for the person you look after.

It helps you organise your care by allowing you to add notes, tasks, appointments, medication lists as well as monitoring the wellbeing of the person you care for.

If you share the responsibility of caring with someone else then you can invite them into your Carer Circle. It makes the task of sharing responsibility easier by helping you work as a team. Even if that other person isn't heavily involved in a caring role it's still an excellent way for them to be kept up to date.
* Creating a 'Carer Circle' is an optional feature
Wellbeing Hub
We're on a mission to improve the health and happiness of all carers.

An important part of keeping fit and healthy is to take care of your own mental health. There are plenty of things you can do to help make sure you keep yourself mentally healthy.

Our Wellbeing Hub provides a great source of useful advice, videos and audiobooks to help with your wellbeing.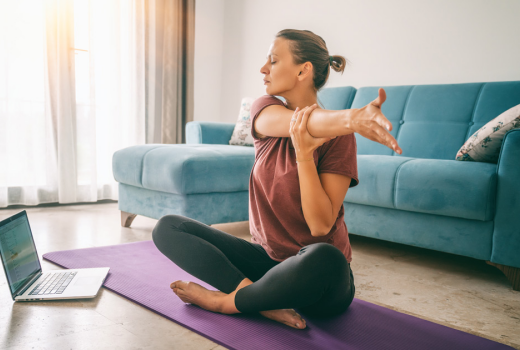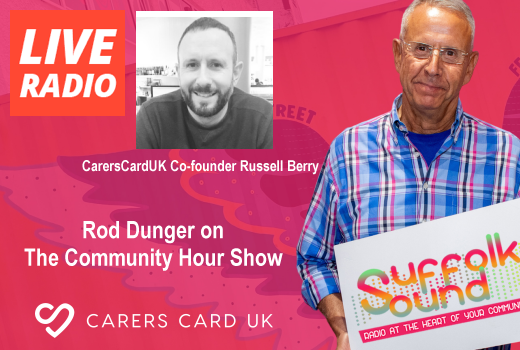 In the community
In our latest "In the community" feature Russ, co-founder of Carers Card UK, was invited to speak to Rob Dunger at Suffolk Radio about who we are and how we're trying to help carers. Listen to the interview.
Frequently asked questions
Here are the questions we get asked the most
Who is eligible for this card?
Our card is for anyone that looks after, cares or supports someone (including those receiving carers allowance). This includes providing support for someone that needs help because of a mental health problem, illness, disability, frailty, or addiction. If you care for someone you're a carer. Not sure if you're eligible? Find out now
If I receive carers allowance can I still have a card?
Yes, you can. Our card/app is available for anyone who provides care for someone whether they receive carers allowance or not. What is Carers Allowance?
Do I need to provide any documentation?
No. We appreciate that the majority of carers (approx. 90%) do not have any official documentation stating that they are a carer. As part of our registration process, you will be asked a series of questions which will enable us to validate your suitability for the card. Not sure if you're eligible? Find out now
Can young carers have this card?
Yes, our card is available for young carers. Any carer over the age of 16 can order their card. For those younger than 16 we ask that a person over 16 applies on their behalf. This is required due to our GDPR policies.
How much is the card?
Our card costs just £8 and is valid for the period of 2 years. This includes our free app that provides access to hundreds of online discounts, plus additional features, tools and services designed to support you in your role as a carer.
Why do you have an app?
Our app is the perfect companion to our card. It's a great way to access your digital ID card and all the features available, such as, discounts, wellbeing hub, carer circle, and much more. *You can also access your account online via a pc or mobile browser.
Buy your card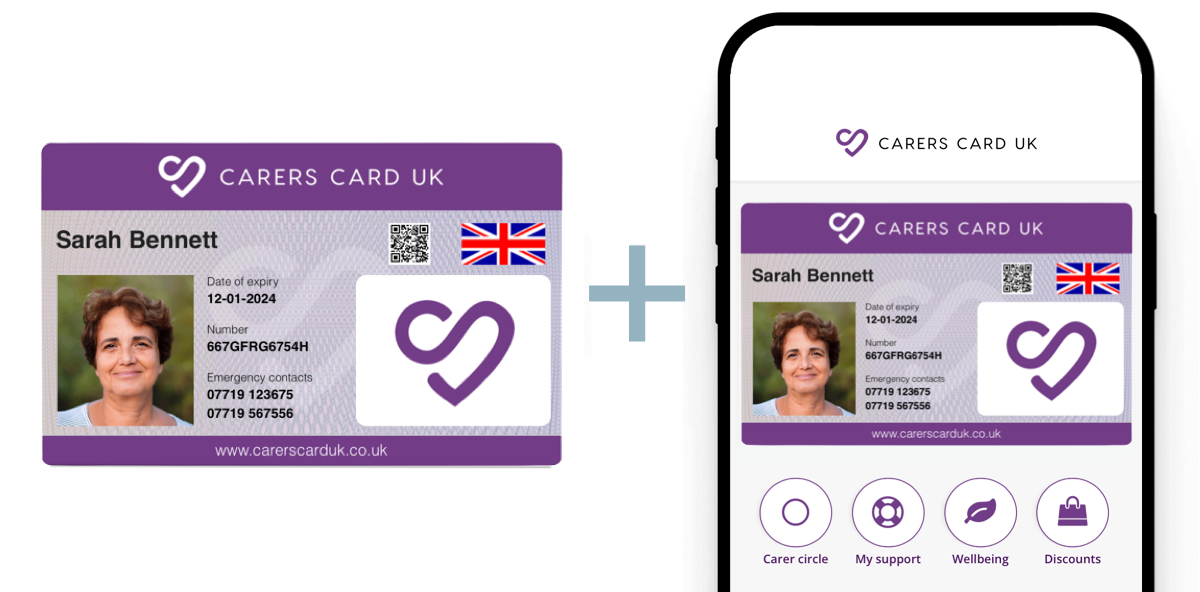 Physical & Digital ID card
Emergency contact details (ICE)
Carers Emergency Plan
Carer Circle tool

My Support library
Wellbeing hub
Discounts from top brands
Valid for 2 years

Only
£8
Not sure if you're eligible? Find out now
Click here if you are a professional qualified carer
Our app
Digital ID card, discounts and more...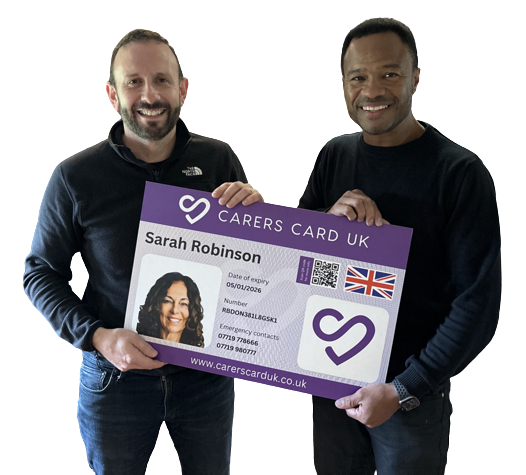 Meet the Founders
CarersCardUK are on an incredible mission. We want every carer in the UK to be recognised, supported and rewarded for the incredibly demanding job they do.
Proud to be supporting