Your chance to win £100
All you have to do is tell us what was the one piece of advice you wish you were given before you started your caregiving journey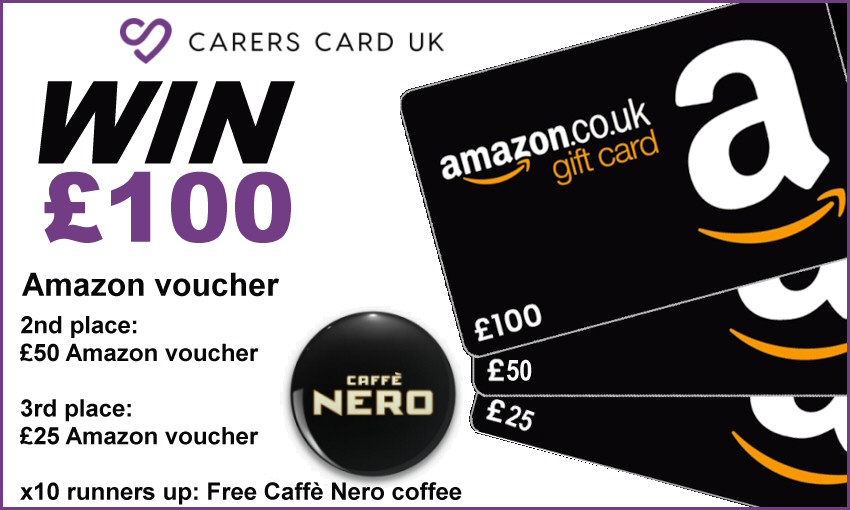 We're always trying to help our community of carers in whatever way we can. That's why we've launched a competition that will not only give winners excellent prizes but also provide valuable advice to fellow carers.


How to enter
Entering our competition is simple. All you have to do is create a
short video
(no longer than 20 seconds) telling us what advice you wish you were given before you started your caregiving journey.
For example, you might wish you were told to seek as much advice as possible, or to take care of your own wellbeing, or not to be too hard on yourself. Whatever it is, we'd love to know.
Once you have recorded your message add your video as a comment to our "What advice do you wish you were given?" Facebook post.
Please note
that to qualify for the competition it's important to be holding up your carers card so we can confirm that you're a card holder as shown in the image below.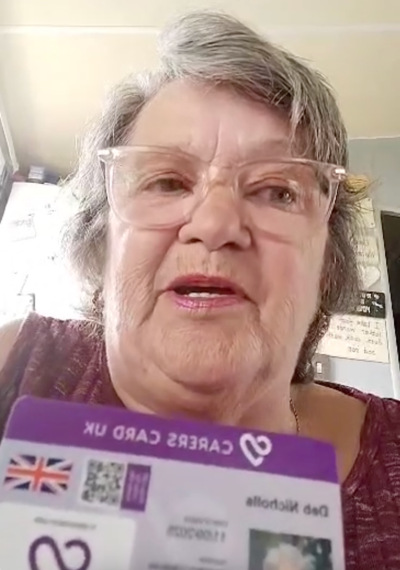 The link to the post is here
Facebook/carerscarduk
What you could win
1st place:
£100 Amazon voucher
2nd place:
£50 Amazon voucher
3rd place
£25 Amazon voucher
x10 runners up:
free Caffè Nero coffee
Terms
At 5pm on Monday 4th Dec 2023 our panel will pick their favourite piece of advice as the ultimate winner. They'll also pick the 2nd place winner, the 3rd place winner and 10 lucky runners up*. Even if you're not picked, at the very least you'll be helping fellow carers with your advice.
Winners and runners-up will be announced on the CarersCardUK website, app and social media platforms. Each winner will be contacted directly by a member of the CarersCardUK team with information about claiming their prize. All videos will be used on our website, app and social media posts to help provide extremely useful advice and support for our amazing community of carers.
What are you waiting for? Good luck!
*Should advice from multiple entrants be similar in nature then the panel will pick the winner randomly.
Posted: 10/11/2023