What is a Marie Curie nurse?
A Marie Curie nurse is a specialised type of nurse who provides care and support to individuals with terminal illnesses, primarily focusing on end-of-life care. They work for Marie Curie, a UK-based charity that offers care and support to people with terminal illnesses and their families. The primary role of a Marie Curie nurse is to deliver expert nursing care to patients in their homes, enabling them to receive care and support in the familiar and comfortable environment of their own residence. Some key responsibilities of Marie Curie nurses include.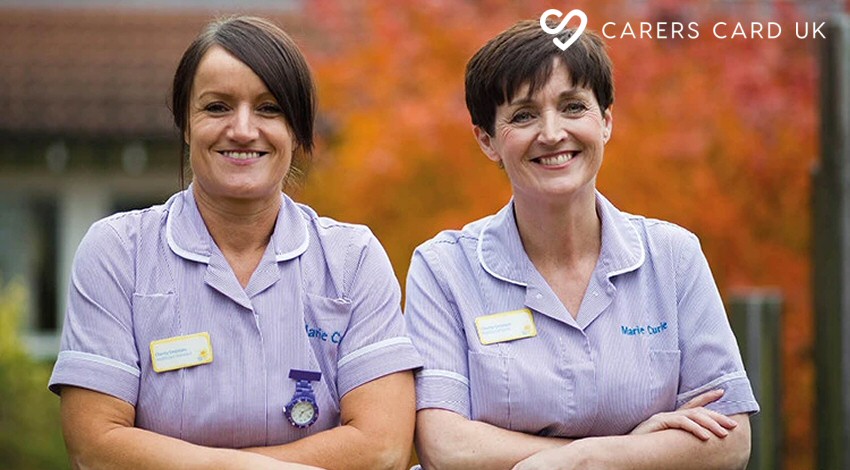 Nursing care
They provide skilled nursing care to manage pain and symptoms, administer medications, and provide physical comfort to patients. They are trained to address the specific needs and challenges associated with end-of-life care.
Emotional support
Marie Curie nurses offer emotional support and companionship to patients and their families, helping them cope with the emotional and psychological aspects of living with a terminal illness. They provide a listening ear, offer reassurance, and help facilitate difficult conversations.
Practical assistance
They assist with practical tasks related to daily living, such as personal care, hygiene, mobility support, and assistance with medical equipment or devices.
Care coordination
Marie Curie nurses work closely with other healthcare professionals, such as doctors, hospice teams, and community services, to ensure coordinated and holistic care for the patient. They may help with care planning, liaising with other healthcare providers, and facilitating smooth transitions between care settings.
Bereavement support
After a patient's passing, Marie Curie nurses often offer support to the bereaved family members. They may provide information on grief, offer counselling or refer them to appropriate support services.
Marie Curie nurses undergo specialised training in palliative and end-of-life care to ensure they have the skills and knowledge required to provide compassionate and high-quality care to individuals with terminal illnesses. Their goal is to improve the quality of life for patients and their families during a challenging and sensitive time.
Posted: 02/08/2023