Carers Card UK partners with Activities To Share
CarersCardUK are delighted to agree a partnership with ActivitiesToShare.co.uk which will mean that Carers Card UK card holders will be able to take advantage of significant savings on their quality range of products and services.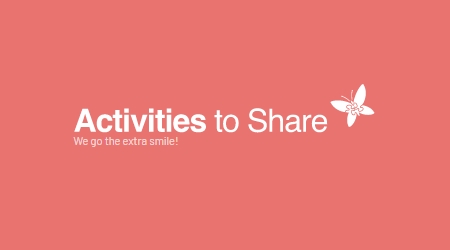 Who are Activities To Share?
Activities To Share specialise in providing activities in a variety of care settings for adults and the elderly. They want their products to enhance the wellbeing of people while in care, and making people's lives easier. They pride themselves on the ability to listen to customers and come up with custom solutions to their problems or support them where they need support. One of the main things that keeps them going is the knowledge that their products are out there putting smiles on people's faces.
A brief history of Activities To Share
Activities To Share was originally setup as a training company to train activity coordinators in care homes, with a particular emphasis on activities for those with dementia. The original founders struggled to find many of the products that they and their clients needed, so they set out to source and market these products themselves. Over time Activities To Share has become solely oriented around the supply of products and the training element has [redacted]ped away. Recognising that activities for people with specific needs is not confined to only those with dementia Activities To Share has branched out into other areas to try and reach a broader audience of people with similar needs.
This partnership will not only allow card holders to discover the wide range of products and services that Activities To Share have to offer but make purchases at a reduced rate. This is yet another example of a partnership that will help the lives of our carers and those that they care for.
Posted: 27/01/2023