NEW! CarersCardUK Promo Video
The team at CarersCardUk are passionate about two things. The first, is the wellbeing of carers while the other is our carers card and how it can support carers. In fact, we're so passionate about our card that we could talk, write and type about it almost continually!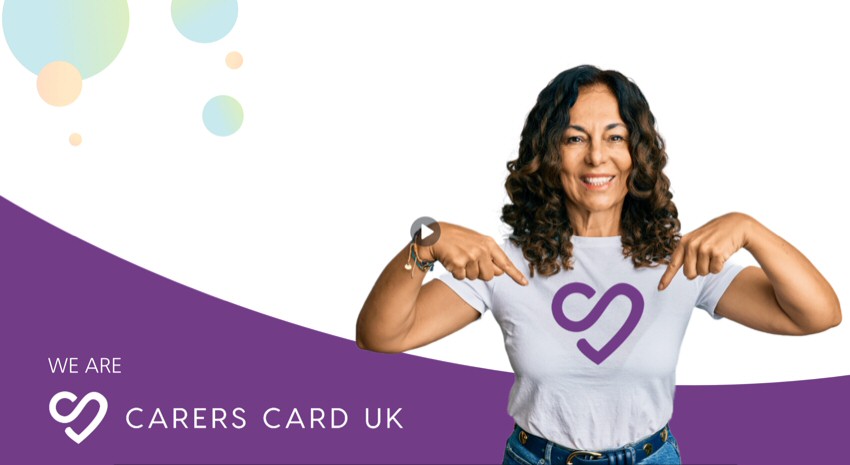 Play video
With so much information about the various benefits, perks, features and tools that our card offers it means that our website has a wealth of useful information. However, one thing we know about many carers is that they often don't have much spare time. Therefore, they don't always have the time to meticulously read about all the benefits that our card offers.
This is why we've created a bitesize video that quickly outlines what our card is and what it does. So, for any carers that are short of time then this video is for you! We've placed our video at the top of our website so it's easily visible. Feel free to have a watch and, if you do have more time, then feel free to explore more of the website!
Carers – Once again thanks for all that you do!
Posted: 08/06/2023